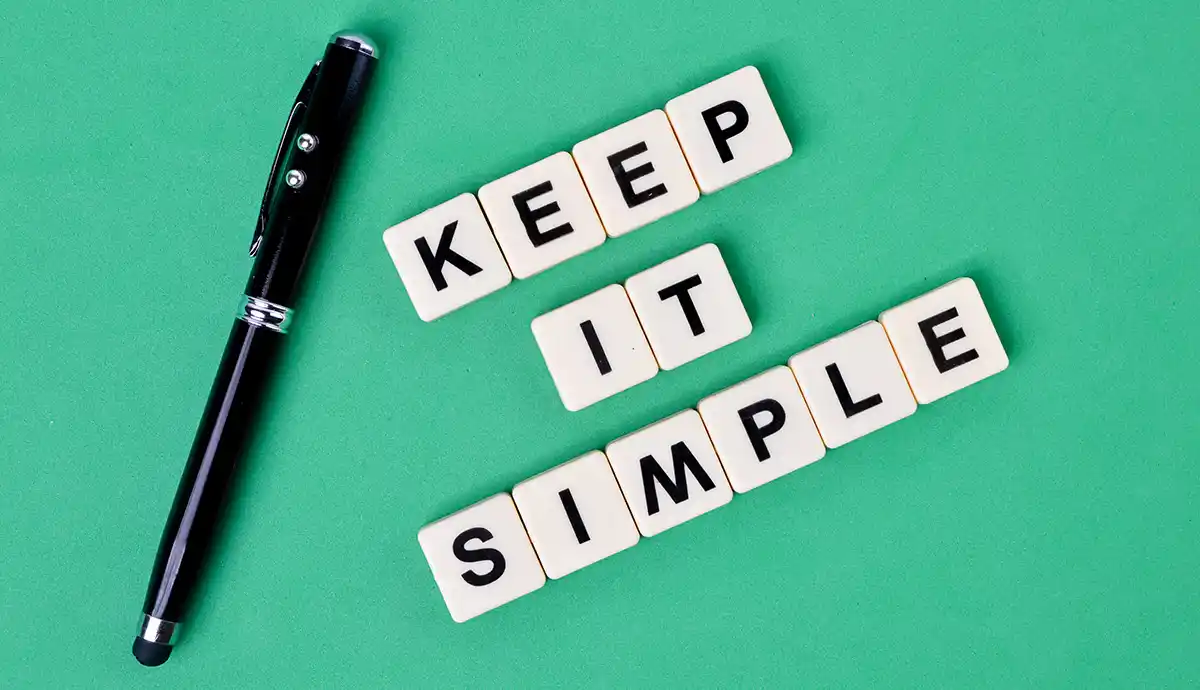 k.i.s.s. take on seo: how to keep it simple, small business
saying "keep it simple" makes it easy…right?
Did I actually include 'keep it simple' in the title of this article? SEO is the least simple thing in small business today! That is true. What if it stays a huge, multi-faceted part of SEO? Many business owners are going to stay away from it. Period.
I'm sure that you have heard the term "SEO." You probably realize that it's important for your business to succeed online today. However, if you even spent 20 minutes researching it yourself? My guess is that your eyes crossed at some point and you closed your laptop. It really is dense. You have enough on your plate to even think of learning everything about SEO.
If you went as far as inquiring about some quotes from SEO agencies, you may have thrown up a little. The amount of work required to get your business to succeed online today could easily cost thousands of dollars. Per month with a large agency…and it will look as if there is no end in sight. They'll correctly recommend that in order to stay on top, you have to keep putting more money into your SEO efforts. Forever.
Don't worry, there's a better way.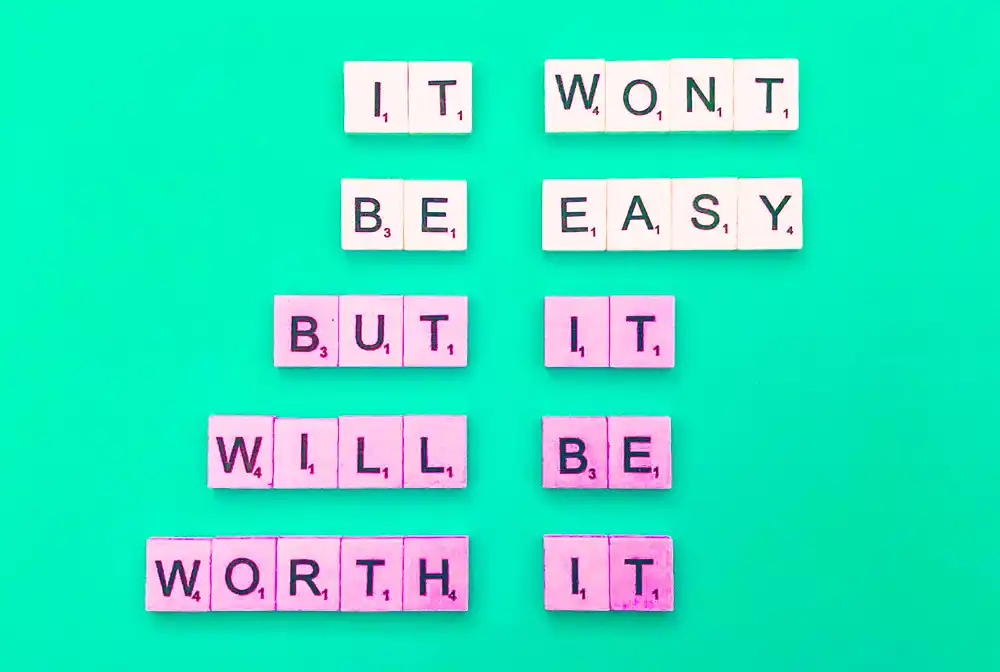 do you have to be an expert in seo?
SEO experts definitely have a point when they try and explain how much you need to do in order to "take over" your competitors. The "search wars," are just too much for most small businesses. More than likely, they neither have the budget nor the bandwidth to jump in with both feet. After all, there's enough to do just to keep the business doors open sometimes, right?
I've consulted and helped small businesses with their marketing since 1990. I am a small business owner myself. I'm confident that I have a very good idea of generally what is good for small businesses online. What is NOT good for them is to completely ignore SEO, turn away from what their competition is doing online and do absolutely nothing about it.
What I am attempting to do here at Skorched is to break down what SEO efforts must be taken. Strategic steps to take in order to at least level up your small business in today's digital marketplace. Yes, the technical mumbo jumbo can be overwhelming. Given the "K.I.S.S." overview of why you need to do the basics for your business to jump forward in sales and profits, I think that you'll see the light.
"Change is inevitable. Growth is optional."
John C. Maxwell
yes, a commitment must be made to succeed
Yes, someone (like you, an employee, or a reasonably priced local SEO consultant) will have to do a lot of legwork researching your business and competition. Someone will have to clean up your company's website (or even modernize it) and social media efforts. A lot of SEO tools will help guide them on what they need to update your company's digital plan. Heck, you'll need help having a digital plan!
While even that information can sound overwhelming, I still believe that – once explained properly – you'll understand what needs to be done overall…and why. A majority of the work will be to simply modernize things and put your company in a much better place to succeed. There's no sugar-coating it, you will have to have ongoing efforts to move toward your goals. Depending on your specific industry and competition, you should be able to start out slowly.
What I am fairly confident in is that once you see the results yourself – especially in the bank deposits – you will want to make even more progress with SEO. Faster progress, even. The good news is that you will begin to see some positive changes fairly soon. Done correctly, the initial efforts will slowly move things in the right direction. At the very least, you'll be very happy that you finally "leveled up" your business.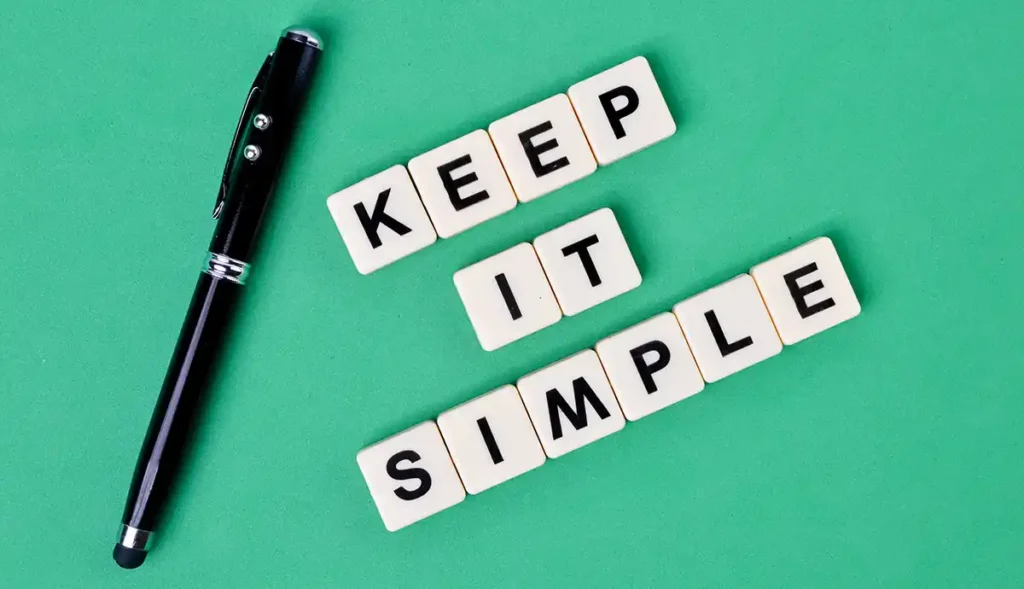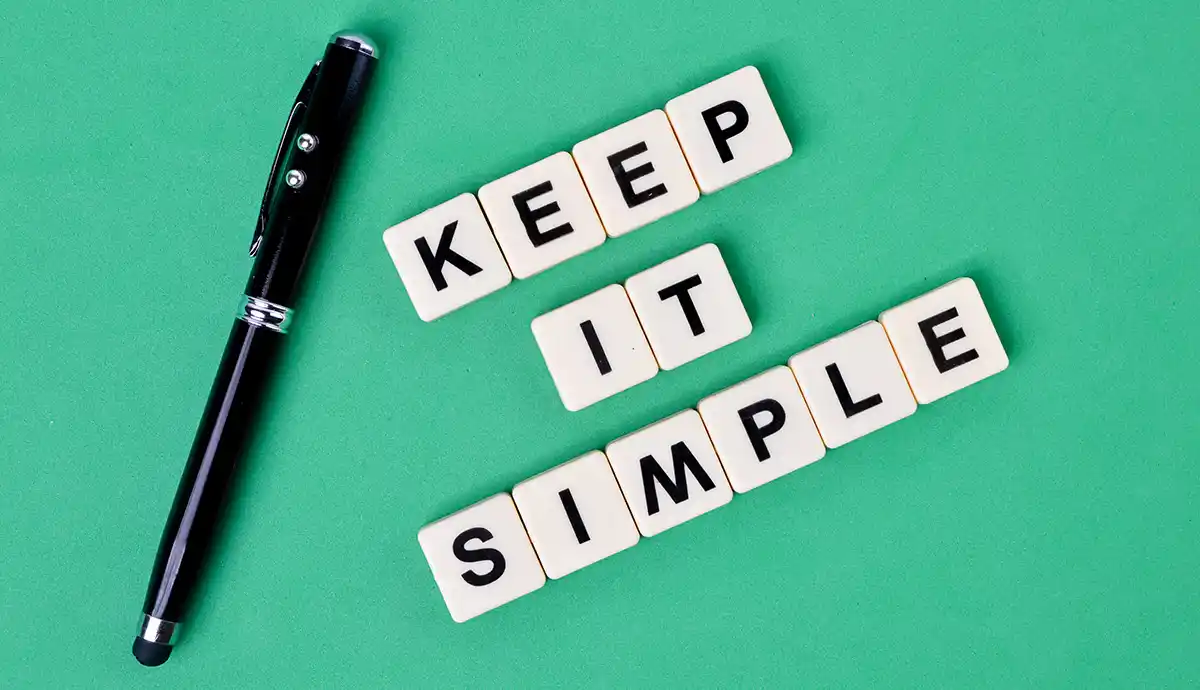 a "keep it simple" overview of what seo is and how it can help
As a small business owner, you at least know the importance of having a strong online presence. But with so many different tech tools and tactics available, it can be overwhelming to know where to start. In simple terms, SEO is the process of optimizing your website and online content in order to rank higher in search engines like Google. We'll break down what that means to YOU and how you can improve your SEO efforts to drive more traffic to your company's website.
What exactly is SEO? To put it simply, SEO stands for Search Engine Optimization. Plainly, it's the process of optimizing your company's online presence so that when your target audience looks, they'll find your business. This can include things like optimizing your website's structure and content, building backlinks from other reputable websites that find your content valuable to its visitors, and using relevant keywords throughout your content.
benefits of seo for small business
When someone searches for a product or service like yours, you want to be one of the first results they see. Research shows that the top search result on Google gets about 30% of all clicks, while the second result gets around 15%. As you move further down the list, the click-through rate drops significantly. By improving your SEO, you can increase your chances of showing up at the top of those search results and driving more traffic to your website.
Search engines like Google use complex algorithms to determine which websites and pages to show in search results. Google's search engine actually changes its algorithm on occasion in order to improve people's search results. If your company website is optimized with a strong SEO approach, it shouldn't negatively affect your company. Other companies attempt every trick in the book in order to get to the top of Google's search engine results. Unfortunately for them, it occasionally backfires with a major Google algorithm update.
the "keep it simple" guide to what needs to be done
Improving your SEO doesn't have to be complicated. As you probably figured out, you are going to have to put in tons of hours to learn SEO yourself. Otherwise, you need someone you can trust who knows what you want and knows how to get you there.
Here are a few things you can do to get started:
Optimize your website's structure
Make sure your website is easy to navigate and understand for both users and search engines. Use clear headings and subheadings, and make sure your website is mobile-friendly. Make both quick to load.
Use relevant keywords
Think about what words and phrases your potential customers might be searching for (keyword research) and use them throughout your website and online content. But be careful not to overdo it – keyword stuffing can actually hurt your SEO efforts. Make it natural to read.
Build solid backlinks
Backlinks from other reputable websites (high domain authority) can signal to search engines that your website is trustworthy and authoritative. Reach out to other businesses in your industry (or related industries) and see if they would be willing to link to your website. Offer reciprocation.
Use social media
Sharing your website and online content on social media can help drive more traffic to your website and increase your online visibility. This will work only if you have a social media plan and have attracted many followers.
Monitor your results
Keep an eye on your website's analytics to see how your SEO efforts are paying off. Look for increases in website traffic, higher search engine rankings, and more leads and conversions. Also look for problem areas (broken links, duplicate content, etc) or serious technical issues. Fixing them will increase your website's climb in search results.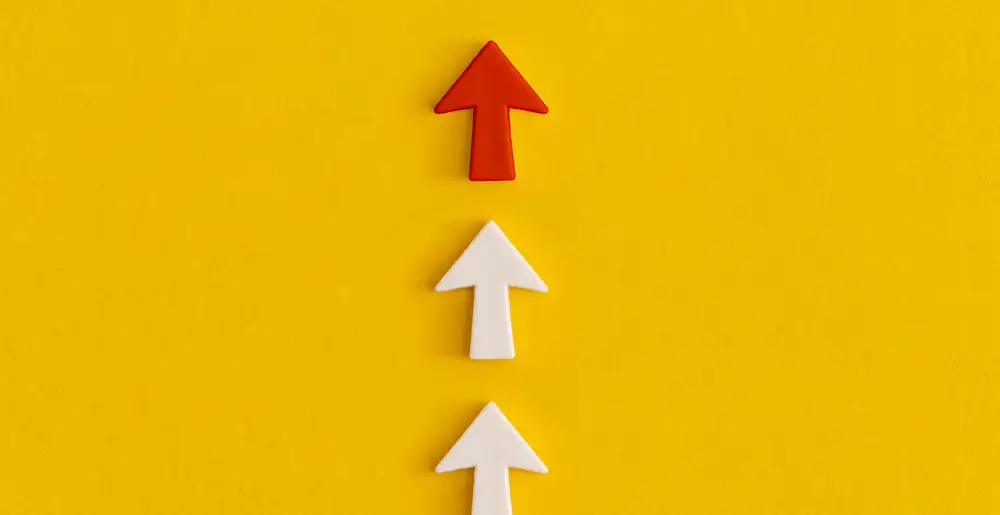 is that all you have to do in order to make seo work?
Well, yes and no. The overall idea of what you have to do now is pretty straightforward. In order to make sure your company's online status does need to be monitored regularly. Occasionally, some basic items need to be changed or added to your site. It will all depend on your goals, your commitment and your budget. The good news is that it is ultimately in your control. As I've said before, find someone you can trust with their advice to help you navigate this. Also, don't sign any long term agreements in order to ensure that you stay in control.
SEO can be a powerful tool for small businesses looking to improve their online visibility and drive more traffic to their website. Traffic should equal sales and more profit. By optimizing your website's structure and content, building backlinks, and using relevant keywords, you can improve your chances of showing up at the top of search results and attracting more potential customers.
Start small and track your progress, and you'll be on your way to better SEO in no time!
please note: I will be constantly updating this article as I find new information, change my mind, or if I hear feedback that I haven't thought of. I'll also update this article if I think of ways to improve it. Keep checking back. Also, please share this article with those who you think could use it and please write your comments and questions below. It could help me…and others.
---